Illustratration of right hip, lateral view, with gluteus maximus m. divided vertically and retracted, gluteus medius m. cut from its insertion and reflected superiorly to expose gluteus minimus m; also shown: piriformis m., sup. & inf. gemelli mm., obturator internus m., quadratus femoris m.,semitendinosus m., vastus lateralis m.; sciatic n., inf. gluteal a.; dashed line indicates insertion of gluteus minimus m. on greater trochanter of femur.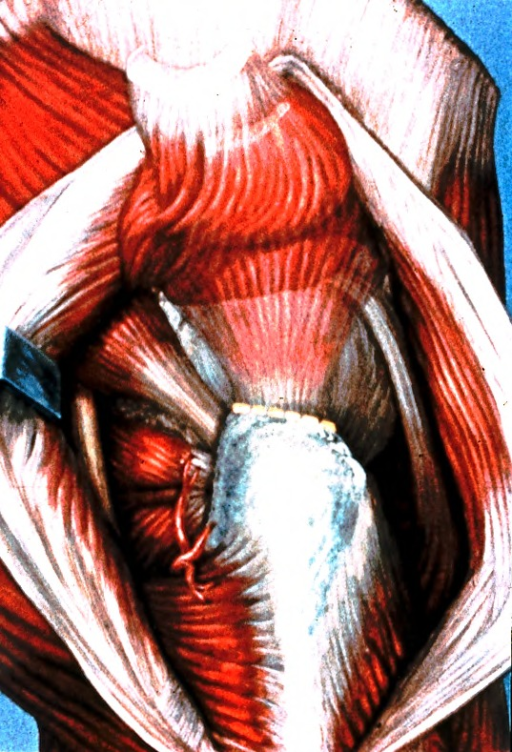 © Copyright Policy - open-access
License
View Image: - USC Source
Affiliation: University of Southern California. Norris Medical Library.