Planking or the " Lying-Down Game: " Two Case Reports
ABSTRACT
---
Background: The monitoring and management of risks regarding children and young people admitted to the emergency department as a result of dangerous behaviors distributed via the Internet should be based on clinical reasoning and knowledge about these social media–related phenomena. Here we examine 2 cases of teenagers who reported severe injuries while performing the "planking" craze, a challenge that consists in lying face-down stiffly like a board on any kind of surface.
Objective: Our objective is to examine and describe the Internet craze called planking, also known as the "lying-down game," through 2 case reports from our experience, enriching this study with information gained through discussions with secondary school teenagers.
Methods: Details of the 2 case reports were taken from electronic medical records giving information on care support processes, care management, and the costs of traumatic episodes. Demographic data, hemoglobin and serum lactate values, and Injury Severity Scores were evaluated. The study took place in secondary schools of our city from 2013 to 2014 during medical education courses, with the aim of analyzing the influence of social media on teenagers' activities and behaviors.
Results: Both patients suffered multiple trauma injuries and needed high-level health assistance. The first patient underwent a splenectomy and the second one a nephrectomy; both of them required a long hospital stay (14 and 20 days, respectively), and the costs for their management have been estimated at US $27,000 and US $37,000, respectively. Their decision to perform the planking in dangerous locations was due to their ambition to gain peers' acclaim through shared videos and pictures.
Conclusions: Reporting and understanding these cases may potentially help prevent future events occurring in similar circumstances: the scientific community cannot leave this problem unaddressed. There is also a role of education resources for health care professionals; for this, we must identify and follow up strange or misleading information found on websites. A key element of this research study was to report physicians' misperceptions concerning planking and, with these cases used for teaching purposes, improve knowledge of the clinical and forensic aspects of this emerging problem.
No MeSH data available.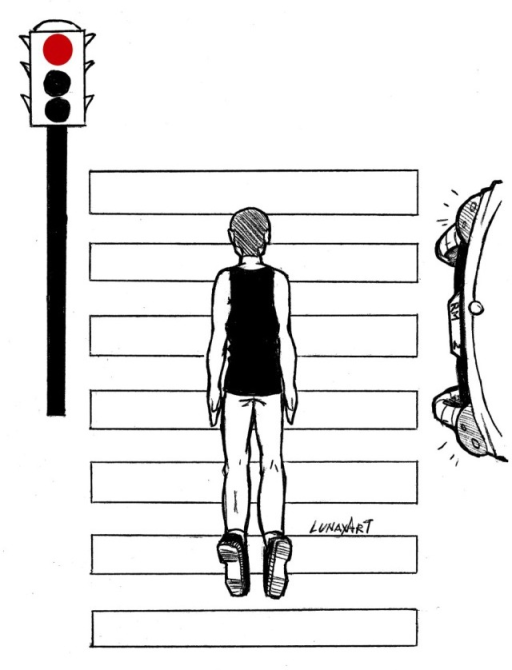 © Copyright Policy - open-access
License 1 - License 2


getmorefigures.php?uid=PMC5383804&req=5

Mentions: The importance of this point allows us to reflect more widely on various aspects of adolescents' daily lives and lifestyles (Figure 6). These cases are focused on a specific context of wider academic research, and they suggest and support the development of a new important dimension for unanswered questions on the pitfalls of social network during dangerous games. Ongoing audit will assess the impact and safety of the new blunt trauma related to planking phenomenon, new Web-based alcoholic games, biker roulette games, and the other challenge activities spread through the Web by the adolescents' virtual communities [6-10]. These samples are somewhat representative of most of the target population, and they represent an opportunity for future improvements in scientific works and performances of physicians, nurses, and sociologists. In writing this paper, we aimed at better understanding of the consequences of planking, which may be dangerous if it is done at heights or in potentially dangerous places (eg, higher than 5 meters or in or on such places as train tracks, crosswalks, public transport vehicles, canopies, terraces, balconies, roofs, curbs, street furniture). Adolescents feel the need to communicate emotions and actions, sometimes by performing rituals based on dangerous actions, in order to strengthen their social bonds with their peers. Our cases were similar to other reports describing patients after precipitation and were diagnosed as severe trauma. Based on a MEDLINE search of literature in English from 2000 to 2014, to the best of our knowledge, ours is the first case of trauma related to planking ever reported. Planking can be done in various ways, either by lying face down safely, or dangerously, perhaps while lying somewhere high up (descriptions of planking sites can provide important information on how the trauma-related injuries occurred, as in our 2 cases). The consequences of damage to the described organs generally reflect the magnitude of the height of fall, associated with extensive fractures of the upper and lower limbs and even more severe visceral injury to internal organs by direct impact [13]. Some activities are used as strategies to increase the number of followers, in line with the popular expression "big likes are on your mind day and night." For the new generation of adolescents, being popular means not only doing something that makes you appear older, stronger, and cooler than your friends in real life but also in virtual life on social networks, which are often equally important to adolescents in our society today. Good documentation of medical records is essential for reasons of economics. This study aims at enhancing greater insights in emergency and medicolegal teams, together with more knowledge about the influence of social networks on health care, which will expand to become an integrated clinical practice [6-10]. Planking is a relatively new phenomenon and has already attracted the interest of many adolescents [8]. Proliferation of new activities and games, presented in videos via the Web, can influence adolescent behavior; in planking, they result in photos in which an individual lies face down in unusual public spaces (Figure 7).