Rafts, Nanoparticles and Neural Disease
ABSTRACT
---
This review examines the role of membrane rafts in neural disease as a rationale for drug targeting utilizing lipid-based nanoparticles. The article begins with an overview of methodological issues involving the existence, sizes, and lifetimes of rafts, and then examines raft function in the etiologies of three major neural diseases—epilepsy, Parkinson's disease, and Alzheimer's disease—selected as promising candidates for raft-based therapeutics. Raft-targeting drug delivery systems involving liposomes and solid lipid nanoparticles are then examined in detail.
No MeSH data available.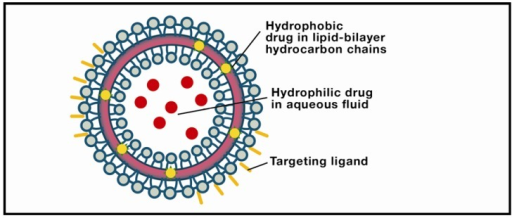 © Copyright Policy
License
getmorefigures.php?uid=PMC5304588&req=5
Mentions: Liposomes show considerable promise for raft-targeting drug delivery due to increasing refinement of fabrication techniques, drug loading efficiencies, ability to be coupled with site-specific targeting ligands, drug release potential, and, most significantly, minimum toxicity. The research platform originated in the early 1950s when hematologist Alec Bangham discovered that phospholipids dispersed in water would self-organize into a bilayer [124]. Subsequent electron microscopy revealed that the dispersion took the form of cell-sized closed vesicles, now called liposomes, suggesting, as Banham noted, a possible vehicle for drug delivery. Today, Bangham's conjecture has been widely realized due to several attractive features of this pharmaceutical carrier [125,126,127]. Perhaps the most obvious advantage is biocompatibility: The carrier is composed of lipids and water (Figure 2). More exactly, liposomes are spherical, bubble-like structures comprised of one (unilamellar) or multiple (multilamellar) concentric lipid bilayers with an aqueous interior; they range in size from ~20 nm (unilamellar nanocarriers) to ~1–2 µm (multilamellar microcarriers). This structure is pharmacologically versatile: Hydrophilic drugs can be entrapped in the watery interior, while hydrophobic agents can be embedded within the membrane. Moreover, current methods in liposomal synthesis are increasingly overcoming significant physiological challenges. The most intractable of these is the blood-brain-barrier (BBB), a semi-permeable filtering system of capillary endothelial cells, capillary basement membrane, and astrocytic feet which prevents harmful compounds from entering the brain [128]. BBB selectivity is highly optimized: Only lipid-soluble molecules below a threshold of 400–600 Daltons can penetrate the BBB, amounting to less than 2% of small-molecular-weight drugs. However, surface modification of liposomes with vectors that exploit BBB transcytosis, mediated by endothelial-cell receptors and transporters, produces a nanoparticle which can successfully penetrate the barrier. Examples include monoclonal antibodies (mABs), cationized proteins, plasma proteins, and polyethylene glycol (PEG). The latter is widely used because it is biocompatible, has a stabilizing effect on the liposome, and prolongs drug circulation time. PEGylated liposomes have frequently been used in the passive targeting of brain tumors, in which the liposome diffuses through the permeable capillaries associated with inflammation. Active targeting, or site-specific drug delivery, of PEGylated liposomes is achieved by adding a ligand to the liposomal surface or to the PEG terminus. The use of cell-penetrating peptides (CPPs) as ligands shows particular promise due to their ability to translocate across the membrane into the cytosol [129]. Translocation kinetics are not well understood, however; competing theories emphasize direct membrane penetration, and endocytosis-mediated entry. Clearly, a consensus model would expedite the development of more efficient delivery systems. Moreover, new approaches are needed to enhance the timely cytosolic release of the encapsulated drug. One form of active targeting which shows promise for brain therapeutics is the immunoliposome, synthesized by coupling an antibody to the distal tip of the PEG chain. Yun Zhang's team utilized this technology to deliver a therapeutic gene in a mouse model of intracranial brain cancer [130]. PEGylated liposomes encapsulating a plasmid encoding a short hairpin RNA directed at nucleotides 2529–2557 of epidermal growth factor receptor (EGFR) mRNA suppressed 95% of EGFR function, resulting in an 88% increase in survival time.