Data Mining and Pattern Recognition Models for Identifying Inherited Diseases: Challenges and Implications
ABSTRACT
---
Data mining and pattern recognition methods reveal interesting findings in genetic studies, especially on how the genetic makeup is associated with inherited diseases. Although researchers have proposed various data mining models for biomedical approaches, there remains a challenge in accurately prioritizing the single nucleotide polymorphisms (SNP) associated with the disease. In this commentary, we review the state-of-art data mining and pattern recognition models for identifying inherited diseases and deliberate the need of binary classification- and scoring-based prioritization methods in determining causal variants. While we discuss the pros and cons associated with these methods known, we argue that the gene prioritization methods and the protein interaction (PPI) methods in conjunction with the K nearest neighbors' could be used in accurately categorizing the genetic factors in disease causation.
No MeSH data available.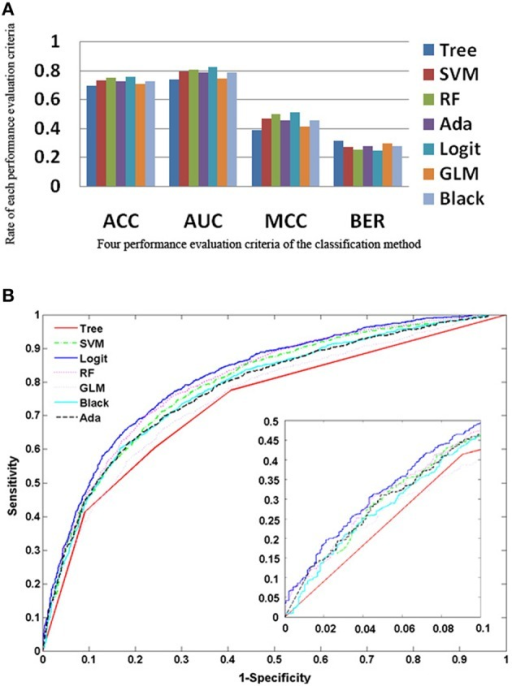 © Copyright Policy
License
getmorefigures.php?uid=PMC4979376&req=5
Mentions: The five ensemble learning approaches and two classification methods are briefly tabulated in Table 1. Essentially, the following three categories of data are integrated to identify disease-causing SNPs of statistical significance: (a) annotations of nsSNPs extracted from the Swiss-Prot database (Consortium, 2010), (b) annotation of the protein families and structural domains extracted from Pfam database (Finn et al., 2006), and (c) a domain-domain interaction network obtained from the DOMINE (Raghavachari et al., 2008) and the InterDom database (Ng et al., 2003). From our preliminary observations, when we test all the classifiers against the above data, they seem to perform well in disease causing nsSNPs against regular nsSNPs. However, when comparing only four pre-set evaluation criteria, we find them to have significant differences from the random situations (Figure 2). The performance of approaches in identifying SNPs associated with diseases is measured by accuracy of the prediction (ACC), proportion of correctly classified cases (Horn et al., 2003), the area under receiver operating characteristic (ROC) curve (also called AUC), understating the prediction power of a given classification method, the balanced error rate (BER), and Matthew's correlation coefficient (MCC) which represents the prediction power under a certain decision threshold considering the biased and unbiased samples. Generally, smaller the BER, larger are the ACC and MCC. These methods have been reviewed elsewhere and are in agreement with the datum that Logit boost algorithm is the best method (Jiaxin et al., 2010). Results of the decision tree are distinguished more from other ensemble classifiers; BER of the decision tree is higher than other classifiers. The performance wise arrangement of the classifiers are L2boosting < stochastic gradient regression < SVM < Adaboost < random forest tree < logitboosts (Jiaxin et al., 2010). These methods for prioritizing candidates are based on the integrated use of two-sequence conservation features and methods such as domain-domain interaction networks. The bioinformatics based methods such as PolyPhen (Ramensky et al., 2002), SIFT (Ng and Henikoff, 2003), KBAC (Liu and Leal, 2010), and MSRV (Jiang et al., 2007) along with binary classification methods provide limited information in prioritizing disease-associated nsSNPs when compared to multiple sequence alignment (MSA) methods (Rui and Jiaxin, 2011) which extracts conserved protein sequences underlying the mutation.