Sclerosing Lesions of the Orbit: A Review.
Bottom Line: However, contrary to earlier classifications, it should not be considered a chronic stage of acute inflammation.Although rare, orbital IgG4-related disease has been associated with systemic sclerosing pseudotumor-like lesions.Possible mechanisms include autoimmune and IgG4 related defective clonal proliferation.
Affiliation: Dr. R. P. Centre for Ophthalmic Sciences, All India Institute of Medical Sciences, Ansari Nagar, New Delhi, India.
ABSTRACT
---
Orbital sclerosing inflammation is a distinct group of pathologies characterized by indolent growth with minimal or no signs of inflammation. However, contrary to earlier classifications, it should not be considered a chronic stage of acute inflammation. Although rare, orbital IgG4-related disease has been associated with systemic sclerosing pseudotumor-like lesions. Possible mechanisms include autoimmune and IgG4 related defective clonal proliferation. Currently, there is no specific treatment protocol for IgG4-related disease although the response to low dose steroid provides a good response as compared to non-IgG4 sclerosing pseudotumor. Specific sclerosing inflammations (e.g. Wegener's disease, sarcoidosis, Sjogren's syndrome) and neoplasms (lymphoma, metastatic breast carcinoma) should be ruled out before considering idiopathic sclerosing inflammation as a diagnosis. Show MeSH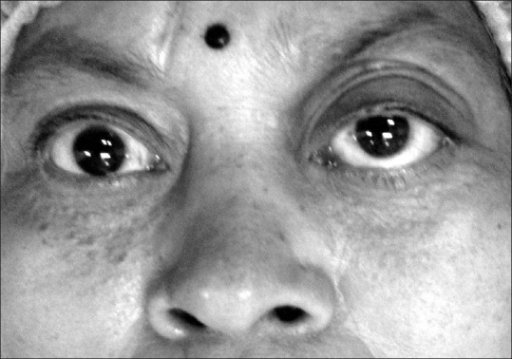 © Copyright Policy - open-access
License
getmorefigures.php?uid=PMC4660530&req=5
Mentions: A small subset of orbital inflammation (about 5% of nonthyroid orbital inflammation) belongs to this group.1 This is considered a separate clinical entity which is distinguished from other orbital inflammatory lesions by the presence of indolent and chronic (over 4 weeks) pauci-cellular lymphocytic inflammation and dense fibrosis.123 There is no age predilection.2 The presentation may be unilateral or bilateral and usually asymmetrical.1 Lacrimal gland fossa is the most common foci of origin, although it may begin as myositis or retrobulbar apical mass (20%) and this apical lesion can be the sole presentation in 60% of cases.134 Apical lesion has a tendency to infiltrate the optic nerve initially and therefore, presents with early diminution of vision.3 Other clinical features caused by chronic mild inflammation (e.g., lid edema, dull pain, redness) include, mass effect (proptosis, ptosis, limitation of extraocular movements) and cicatrization (restriction of extraocular movements, ptosis).1235 Due to the progressive nature of the lesion it may present as diffuse orbital involvement or with extra-orbital involvement (intracranial, pterigopalatine, or infratemporal fossa).15 Although the etiology remains unknown, an underlying immunological mechanism has been suggested.16 Elevated levels of IgG4 in serum (>135 mg/dl) and tissue (IgG4/IgG-positive plasma cells ratio >40% and >10 IgG4-positive plasma cells/HPF), have been detected in some patients with sclerosing inflammation of the orbit.7891011 Elevated IgG4, which is normally the least common (3–6% of total serum IgG), may be associated with systemic lesions as discussed earlier. Serum IgG4 level may be elevated (60–70% cases), normal (<40% cases) or low in IgG4 related diseases.8111213 Recently, prozone phenomenon has been proposed as an explanation for the falsely low IgG4 in some biopsy proven cases of IgG4 related disease.14 This technical error can be minimized by diluting the sample before nephelometry.13 IgG4 related disease (IgG4-RD) is a recently introduced sub-category of sclerosing inflammation which encompasses orbital as well as a wide spectrum of systemic autoimmune or lymphoproliferative diseases.281115 Orbital IgG4-RD constitutes about 25% of idiopathic orbital inflammation.16 Systemically, there may be associated type 1 autoimmune pancreatitis, retroperitoneal fibrosis, Riedel fibrous thyroiditis, sclerosing mediastinitis, interstitial pneumonitis, pericarditis, aortitis or aortic dissection, sclerosing cholangitis, lymphadenitis (non-tender, rubbery nodes), sialadenitis/Mickulicz disease (lacrimal, parotid and/or submandibular gland enlargement)/Kuttner's tumor (unilateral or bilateral submandibular gland enlargement), tubulointerstitial nephritis (TIN), meningitis, destructive disease of middle ear/and nose, erythematous/flesh-colored plaques/papules on head and peripheral perineuritis.1258161718 Atopy or allergic manifestations may occur in 50% of patients with IgG4-RD.16 Fever and constitutional symptoms are usually absent.19 The risk of lymphoma (NHL) and carcinoma of the affected organ have been reported.819 Autoimmunity and defective immune expression have been described as the underlying mechanism.20 Serum IgG4 level can be used as a rough guide to monitor disease progression (increase in IgG4 level) or response to immunosuppressive therapy (decrease in IgG4 level) during follow-up.8 Flow cytometry blood plasmablasts count (total or IgG4+ plasmablasts) is considered a more useful biomarker for this purpose.813 Serum IgE, peripheral eosinophil count, and ESR may be elevated, whereas serum C3 and C4 concentrations are usually low (especially in association with TIN).8 These biomarkers can be used to assess response during follow-up. Histologically, orbital IgG4-RD has a non-glandular origin and there is an absence of oblitrative fibrosis unlike systemic IgG4-related lesions.21 Storiform (swirling) fibrosis or cartwheel arrangement of fibroblasts with tissue eosinophilia is considered an important feature of IgG4 related disease.78 The orbit is likely the most common site of involvement in IgG4-RD.16 Orbital IgG4-RD is usually bilateral (48%) and there is no gender predominance unlike systemic IgG4-RD (other than the head-neck site) where middle aged or elderly males are predominantly affected [Figures 1 and 2].7812 Within the orbit, the lacrimal gland is the most commonly affected structure, though it can affect any orbital structure.722 Infraorbital nerve involvement and spread of the lesion along the trigeminal nerve has been also described.1623 The Japanese and Chinese races are genetically predisposed to IgG4-RD.20 Radiologically, all sclerosing inflammation of the orbit appears as a homogenously enhancing mass with irregular margins with typically decreased signal intensity on T2-weighted (T2w) magnetic resonance imaging (MRI). This is unlike other inflammatory diseases where the signal intensity is generally low on T1w MRI and variable on T2w MRI.125 Calcification has been reported in one case.6 Comprehensive clinical diagnostic criteria for diagnosing IgG4-RD has been introduced which includes a clinical lesion, serum IgG4 and histologically proven lymphocytes with fibrosis, or IgG4+ plasma cells.1124 Biopsy is usually required to confirm the diagnosis before starting steroid therapy, as lymphoma or paraneoplastic lesions may also improve after steroid therapy.524 18-fluoro-deoxyglucose positron emission tomography scan can detect involved foci and disease activity particularly for deep seated lesions where the biopsy is not feasible.15 It can help to determine the most active lesion and therefore, the most productive site for biopsy.25 Due to the indolent nature, the response to the systemic steroid is suboptimal, unlike nonsclerosing pseudotumor.16 Early aggressive immunosuppressive chemotherapy (a/c to Kennerdell)6 with or without steroids or radiotherapy results in the clinical improvement, especially mitigating visual loss.235 There are convincing results of using nonsteroidal immunosuppresants (cyclophosphamide, azathioprine, rituximab) with or without steroids.321 In cases, such as IgG4 orbitopathy, where response to systemic steroid is generally good particularly during early stage disease when fibrosis is not excessive, nonsteroidal immunosuppresants (e.g., azathioprine, 2 mg/kg/day or mycophenolate mofetil, 1 g twice a day up to a maximum dose of 2.5 g/day) may be required along with maintenance steroid therapy to prevent recurrence.7821 The relapse rate after discontinuation of steroid is 30–40%.20 There is no standard protocol for an oral steroid in IgG4-RD. Oral prednisolone can be started at an initial dose of 40 mg/day or 0.6 mg/kg/day into three divided doses, with tapering by 10% every 2 weeks up to a final maintenance dose of 5–10 mg per day for at least 2–3 months. Usually, the clinical, radiological, and/or serological response is seen after 2–4 weeks of starting treatment.815 If there is no response to therapy, an alternate diagnosis should be considered.24 Response to rituximab (1 g intravenously every 15 days for a total of two doses) is immediate; however, recurrence has been reported after stopping this therapy.821 Theoretically, rituximab (anti-CD20 monoclonal antibody) depletes the pool of IgG4-producing B-cells so recurrence should be rare. Its main role is as a steroid sparing agent and steroid tapering agent (in cases where it is difficult to taper the steroid dose below 10 mg/kg/day).8 Due to the apical location or progressive, diffuse and infiltrative nature, surgical resection is not feasible except in rarely localized cases.31026 Spontaneous resolution has been documented in about 30% of IgG-RD.20