Bacterial rotary export ATPases are allosterically regulated by the nucleotide second messenger cyclic-di-GMP.
Bottom Line: The addition of cdG was shown to inhibit FliI and HrcN ATPase activity in vitro.Finally, a combination of site-specific mutagenesis, mass spectrometry, and in silico analysis was used to predict that cdG binds to FliI in a pocket of highly conserved residues at the interface between two FliI subunits.Our results suggest a novel, fundamental role for cdG in controlling the function of multiple important bacterial export pathways, through direct allosteric control of export ATPase proteins.
Affiliation: From the Molecular Microbiology Department and.
Show MeSH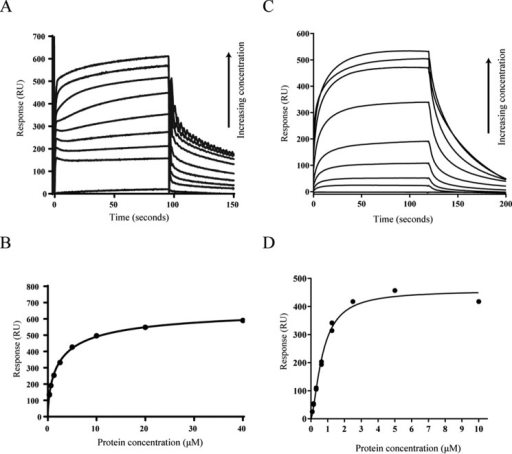 © Copyright Policy - open-access
License
getmorefigures.php?uid=PMC4591828&req=5
Mentions: As part of our ongoing efforts to define the cdG regulon of P. fluorescens SBW25, we carried out a series of screening experiments for cdG binding proteins using a cdG capture compound assay (45) (Caprotec). These experiments identified homologs of confirmed binding proteins, including FleQ (23) and WspR (59), as well as several uncharacterized PilZ, GGDEF, and EAL domains and numerous proteins for which no previous experimental or predicted link to cdG signaling had been made. Among these previously unidentified cdG targets, the flagellar export protein FliI was identified in screens conducted under a number of different experimental conditions (Kings B medium log phase, lysogenic broth stationary phase, and M9 pyruvate + casamino acids). In addition to the suppression of flagellar gene expression (23) and flagellum rotation (29, 60), FliI-cdG binding suggests a central, previously unsuspected role for cdG in the regulation of flagellum protein export and assembly. Consequently, we selected FliI for further biochemical analysis. First, to confirm that SBW25 FliI binds to cdG in vitro, the full-length, His-tagged protein (FliIHis) was purified (Fig. 1A), and nucleotide binding was tested using the DRaCALA binding assay (44). FliIHis bound strongly to 32PcdG but did not bind to 32PGTP even at far higher protein concentrations (Fig. 1B). To further test the specificity of FliI-cdG binding, competitive DRaCALA and capture compound experiments were performed (Fig. 1C). A variety of nucleotides (cyclic di-GMP, ADP, ATP, NADH, cAMP, cGMP, and cyclic di-AMP) were added in excess to compete the 2′-Fluo-AHC-c-diGMP and capture compound, respectively. In both experiments, binding was abolished only with the addition of cdG, strongly suggesting that cdG binding by FliI is specific. Our initial attempts to define the biochemical parameters of cdG binding to FliIHis used isothermal titration calorimetry. This technique showed tight, concentration-dependent cdG binding with a KD of ∼10 μm (data not shown). However, we were unable to refine the isothermal titration calorimetry protocol sufficiently to produce publishable data. Consequently, we turned to SPR to examine FliIHis binding to biotinylated cdG. In this experiment, FliIHis bound to the cdG chip in a concentration-dependent manner with a KD of 2.4 ± 0.2 μm (Fig. 2, A and B, and Table 3).