People's instinctive travels and the paths to science.
Bottom Line: I also highlight that I did not build my career alone.Finally, as the country marches toward a minority majority, I echo the comments of previous E.Just Award recipients on the state of underrepresented minorities in science.
Affiliation: Department of Microbiology and Immunology, Cornell University, Ithaca, NY 14853 averyaugust@cornell.edu.
Show MeSH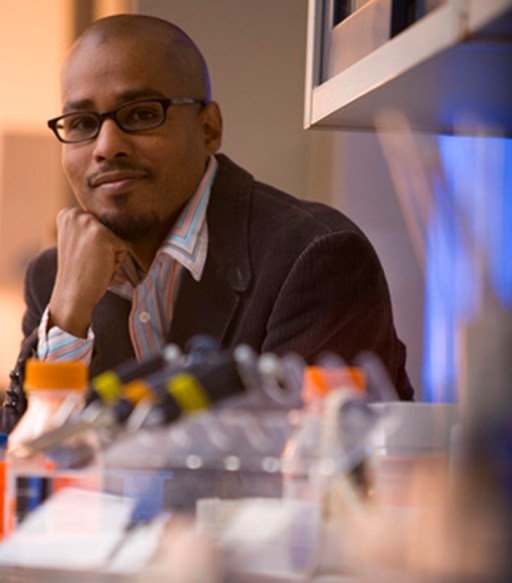 © Copyright Policy - creative-commons
getmorefigures.php?uid=PMC4214770&req=5
Mentions: Along the way, I have had great mentors, advisors, and colleagues, and I have always felt that I stand on the shoulders and backs of slaves and civil rights workers, who have fought for people like me to be able to get to this point. I have had great support from my family and help from unknown supporters. I have tried to pass it along, with service on study panels and mentoring groups, always being willing to answer questions and provide support and advice for all students, but particularly for underrepresented students; We have a long way to go. I won't cite the statistics (they are cited elsewhere, e.g., Hayes, 2010), but I suggest you look around your labs and your campus or research institute to get a sense of the paucity of underrepresented minorities in science. While the NIH and a number of agencies, private and public, including the ASCB, have to be applauded for providing significant resources in training and supporting scientists from underrepresented groups, as well as supporting research into the health disparities of minority citizens,5 we have had very slow progress. I am reminded of an idea from the columnist Ezra Klein (Klein, 2014), commenting on Ta-Nehisi Coates' article "The Case for Reparations" (Coates, 2014). Klein writes that the plight of African Americans in the United States is like a compound interest problem. Applied to the situation in science, it's the equivalent of getting $10,000 a year for 42 years for minority programs,6 while the majority has gotten the equivalent of a penny a year for 67 years,7 and that penny has been doubling in value every year. The difference? $420,000 for minority programs versus $1,475,739,525,896,764,129.27. That's a lot of resources to make up. We also know, due to the pioneering work of Ginther, Kington, and colleagues published in 2011, that African-American scientists in particular are significantly less likely to be funded by the NIH, for reasons that remain unclear (Ginther et al., 2011, 2012; Tabak and Collins, 2011). Given the changing face of the nation (Figure 1A), many suggestions have been proposed to address the paucity of minority scientists (Pasick et al., 2003; Carter et al., 2009; Hayes, 2010; Byars-Winston et al., 2011; National Academy of Sciences, National Academy of Engineering, and Institute of Medicine, 2011; Maton et al., 2012; Valla and Williams, 2012). The good thing about any successful approach is that what works for our minority students can also work for our majority students. What I can say we do need is more dedicated mentors from the highest ranks of science, whose careers are dependent on the success of minority students (perhaps tied to their funding). We need to train those mentors on how to mentor minority students and use broader measures to judge minority applicants to graduate schools (e.g., see Posselt, 2014). Those of us from underrepresented groups who have made it here have a duty to be part of this process. We also need to challenge our communities and schools to support bright, smart kids as much as they support talented athletes. We need to find out what worked for those successful minority scientists and replicate it. And we need to keep moving forward to build on past successes with hope (Figure 1B). I am in awe of the company in which I have been placed as a E. E. Just Award recipient,8 and it gives me impetus to follow the words of Rick Ross: "Everyday I'm hustlin', everyday I'm hustlin'."9