The microenvironment matters.
Bottom Line: The physical and biochemical properties of the microenvironment regulate cell behavior and modulate tissue development and homeostasis.Likewise, the physical and interpersonal cues a trainee receives profoundly influence his or her scientific development, research perspective, and future success.Interactions with physical and life scientists and trainees and exposure to a diverse assortment of interdisciplinary environments have and continue to shape my research vision, guide my experimental trajectory, and contribute to my scientific success and personal happiness.
Affiliation: Center for Bioengineering and Tissue Regeneration, Department of Surgery, and Departments of Anatomy and Bioengineering and Therapeutic Sciences, Eli and Edythe Broad Center of Regeneration Medicine and Stem Cell Research, and UCSF Helen Diller Comprehensive Cancer Center, University of California, San Francisco, San Francisco, CA 94143 Valerie.Weaver@ucsfmedctr.org.
Show MeSH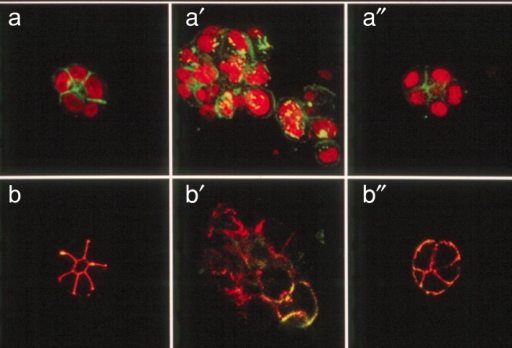 © Copyright Policy - creative-commons
getmorefigures.php?uid=PMC4214768&req=5
Mentions: Bolstered by my success in Berkeley, and consistent with the interdisciplinary ethos fostered during my sojourn at Lawrence Berkeley National Laboratory, I secured a faculty position in the Pathology Department and gained membership in the new Institute for Medicine and Engineering (IME) at the University of Pennsylvania. After arriving at IME, I set about trying to understand how the 3D organization of a tissue could so dramatically modify cell behavior. I initially chose to focus on apoptosis regulation, because, during my last year with Mina, I had made the rather startling observation that MECs incorporated into a 3D polarized "tissue-like structure" resist apoptosis induction by extrinsic stimuli (Weaver et al., 2002). My journey of discovery was unexpectedly bolstered by the unique environment at the IME, where I was physically surrounded by engineers and biophysicists who routinely discussed concepts such as viscoelasticity, emergent properties, and compression or flow, and who used a grab bag of approaches familiar to physical scientists but quite new to a biochemist/cell biologist. Luckily, my curiosity got the better of me, and it was just a matter of time before I began to apply some of the physical science concepts and methods to my own research. My aha moment came when I realized that ECM topography and compliance were major regulators of tissue behavior and that these ECM features might explain at least some of the different phenotypes in MECs when they grow in the context of a 3D reconstituted basement membrane or in the soft mammary gland in vivo or in the stiffened fibrotic microenvironment of a breast tumor (Figure 2; Paszek and Weaver, 2004; Paszek et al., 2005). I also became enamored with assorted methods for deconstructing, manipulating, and testing how these biophysical cues modify cell and tissue behavior. Over the past several years, I have been converted to the wisdom of working with colleagues across disciplines and applying physical science concepts and approaches to understand cell and tissue biology. I have since relocated my laboratory to the University of California, San Francisco, and expanded my group's studies to include the development of novel in vivo mechano-regulated models and exploration of the role of force in stem cell fate and the impact of force not only on breast cancer but also on brain and pancreatic cancer (Butcher et al., 2009; Levental et al., 2009; Dufort et al., 2012; Paszek et al., 2012, 2014; Mouw et al., 2014; Rubashkin et al., 2014). Regardless, the vision and the passion with which I approach my research remain constant, so while the initial work from my group may have been met with some skepticism, persistence and hard work has paid off, and we are in good company these days. Thus, while years ago my engineering students may have felt isolated when they attended the American Society for Cell Biology conference, nowadays the cell biology community has incorporated interdisciplinary approaches into virtually every aspect of cell biology, and I genuinely look forward to seeing and becoming involved in many of the new and exciting discoveries being made at these interfaces.