Affiliation: David S. Sheridan Professorship in Anaesthesia and Respiratory Therapy Harvard University, 1400 VFW Parkway, Boston, MA 02132-4927 USA.
ABSTRACT
---
On June 3, 1939, Donegal-born James C. Magee was appointed U.S. Army Surgeon General by President Franklin Delano Roosevelt. On May 31, 1940, Magee appointed Professor Walter B. Cannon of Harvard University as Chairman of the U.S. National Research Council Committee on Shock and Transfusion. In 1938 Brigadier Lionel Whitby was appointed Director of an autonomous U.K. Army Blood Transfusion Service (ABTS). Whitby thereupon appointed Professor John Henry Biggart, Professor of Pathology, Queen's University, his Northern Ireland Head of Blood Transfusion and Blood Banking. Winston S. Churchill was aware that Biggart's service would be responsible for the needs of the Allied Forces and later for the United States Forces in Northern Ireland. Professor J.H. Biggart was known to Churchill from their 1926 post-prandial encounter in Belfast. The United States in 1941 determined that they were not able or prepared to fly U.S.-donated blood to Europe or Africa. The shortage of whole blood for United States forces required Whitby's ABTS to supply all the blood for the Mediterranean Theatre and in Europe from the St. Lô breakout from Normandy until after the capture of Brussels on September 3, 1944 and then again in December 1944 for the Battle of the Bulge. Winston S. Churchill took Whitby to Quebec in September 1944 to meet with President Roosevelt and the combined U.S. Chiefs of Staff. Churchill used the supply of British blood to meet the needs of American Forces to prevent the U.S. threats to bankrupt the British Empire. President Roosevelt, already involved in his fourth campaign for the U.S. Presidency, accepted most of the British proposals for further credits. By Okinawa in the spring of 1945, under ABTS tutelage, all the Allies were adept in long-range transport and storage of large, 100,000 pint quantities of whole blood. Subsequently, Whitby and John Henry Biggart were knighted; U.S. Army Surgeon General Magee was sacked.
Show MeSH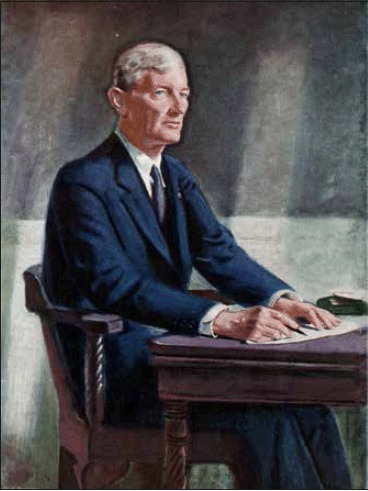 © Copyright Policy
getmorefigures.php?uid=PMC3756870&req=5
Mentions: On Friday, March 5, 1943, at Thirlestaine Hall, Cheltenham, the D-Day Casualty Planning Committee, including Brigadier Angus Hedley-Whyte, was told that at least 30,000 pints of group O whole blood would be needed for D-Day and the following month, on Whitby's advice, based on the previous year's experiences at Gazala-Bir Hacheim, Alam Halfa, and El Alamein. Col. Elliott C. Cutler's memorandum dated March 27, 1943, to Brigadier General Paul R. Hawley, Chief Surgeon, European Theater of Operations, stated that "Brigadier Whitby tells me that the use of wet plasma has practically been given up, and transfusion used in its stead in the British Army"24 (Fig. 2). The Allied planning group were shocked to be told that the U.S. would not sanction the transport of any whole blood from the United States to Great Britain; logistical problems and the efficacy of human Elliott Carr Cutler was born in 1888 of Puritan stock. He graduated from Harvard Medical School before World War I. He further trained in 1913–14 at Heidelberg, and thereafter served as a surgical mainstay of Harvard's 5th General Hospital25. Cutler's 1923 mitral valve split was "The first successful intracardiac operation in the world…"26,27. During World War II he was responsible for planning the overall treatment of the wounded in the European Theater of War25. His 1947 British Journal of Surgery obituary is laudatory: "Perhaps no surgeon of the United States ever yearned or strove more earnestly to forge lasting bonds of friendship…between the peoples of the great English-speaking countries on either side of the North Atlantic''…'Integer vitae scelerisque purus'"28. plasma were cited as the reasons for the U.S. obduracy19. The fractionation of whole blood and production of wet and dry plasma had been described and overseen by Professor Edwin J. Cohn of Harvard Medical School29,30.