Evolutionary biology for the 21st century.
Affiliation: Museum of Comparative Zoology and Department of Organismic and Evolutionary Biology, Harvard University, Cambridge, Massachusetts, USA. jlosos@oeb.harvard.edu
We can now synthesize and analyze large data sets containing genomes, transcriptomes, proteomes, and multivariate phenotypes... At the same time, society's need for the results of biological research has never been greater... Currently, the trend is to rely on biotechnology to introduce either herbicide resistance genes or herbivore-directed toxins, such as Bt, to combat crop competitors and herbivores, respectively, and thus promote increasing yields... Unfortunately, genetically modified crops are genetically uniform and so do not represent a long-term solution against the evolution of either herbicide or Bt resistance... The agriculture of the future must incorporate evolutionary thinking to reduce the evolution of resistance and the risk of pathogen outbreaks... Maintaining genetic diversity in crop and animal production systems considerably reduces these risks... Given the rate of anthropogenic climate change, evolutionary theory and experiments can help predict vulnerability (i.e., inability to adapt) of species and thus improve conservation strategies... For example, what proportion of selection on genomes results from adaptation to the abiotic environment, coevolution of species, sexual selection, or genetic conflict? While we need to retain the traditional focus on phenotypes, powerful new capabilities to obtain and interpret both genomic and spatial data can and should revolutionize the science of biodiversity... While research on speciation has seen a resurgence over the last two decades –, new tools—including genomic data—can support new approaches for a number of important questions, including discovering genomic signatures underlying the evolution of prezygotic reproductive isolation, and describing how hybridization, contact between incipient species, genome reorganization, and genome duplication, affect speciation... For all these reasons, further integration of paleontology with other fields of evolutionary biology, as well as development of genetic-evolutionary research programs on clades with excellent fossil records (e.g., foraminifera, diatoms, mollusks; Figure 3), will be important... The task of integrating evolutionary knowledge within and across scales of biological organization, as discussed above, requires development of many comparative databases and analytical tools... We would do well to collaborate broadly, cultivating new expertise, and to watch out for the unexpected, as analyses of new kinds of data can reveal that preconceptions are unfounded... The next 20 years hold the promise of a golden age for evolutionary biology... Whether we realize that promise depends in part on how effectively we communicate that message.
Show MeSH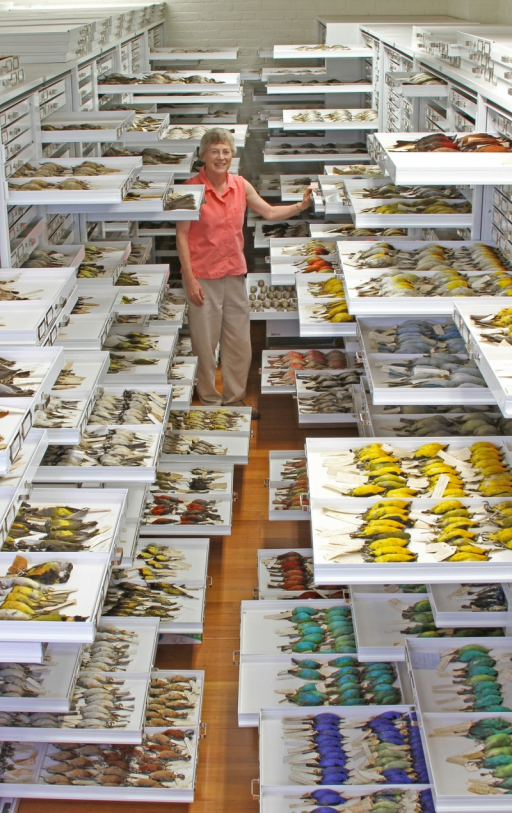 © Copyright Policy
License
getmorefigures.php?uid=PMC3539946&req=5
Mentions: While the explosion of data on genome sequences has received the most attention, supplementing these data with information on the natural history of individuals, species, and their environments will be important. Core information from field-collected specimens always includes species identity and place and time of collection, but increasingly, this information is being enriched with links to field notes and phenotypic (e.g., images), behavioral (e.g., sounds), and genomic data in a variety of databases (e.g., Morphbank—http://www.morphbank.net/, Barcode of Life—http://www.barcodeoflife.org/, Macaulay Library—http://macaulaylibrary.org/). Precise information on place, time, and reproductive stage can be integrated with data on local environmental conditions, often obtained from remote sensing [70]. The key is to connect information across repositories, such as natural history museums and genomic databases (Figure 2). Such efforts will also include observational data provided by the broader public [71].