Beyond the fire-hazard mentality of medicine: the ecology of infectious diseases.
Affiliation: janeb@sciscribe.u-net.com <janeb@sciscribe.u-net.com>
At the same time, old enemies such as dengue and hantavirus pulmonary syndrome have re-emerged to cause important human epidemics... By 1995 that figure had more than quadrupled... Greater urbanisation, human population growth, increased human travel, and a global reduction of effective mosquito control programmes have all been implicated in the observed changes in dengue dynamics... Then, in 1999, the first 62 cases were reported in the United States... Last year, there were 4,156 human cases in the United States and West Nile virus was found in all but six states... Duane Gubler, director of the Division of Vector-Borne Diseases at the United States' Centers for Disease Control and Prevention (CDC; Fort Collins, Colorado, United States), is under no illusion that preventing West Nile virus disease outbreaks will be easy. 'We really don't know enough about the ecology of this disease to target our control efforts appropriately', he says. 'We know that the mosquito–bird–viral maintenance cycle requires certain species of birds, but we don't know all the bird hosts'... Malcolm is trying to predict whether West Nile virus disease could establish itself in the United Kingdom. 'There must be a big difference between the ecology and biology of the different physiological forms of Culex pipiens in Europe, where it only causes sporadic West Nile outbreaks, and the United States where it has spread like wildfire', says Malcolm. 'We need to understand that difference and to know exactly which Culex pipiens we have in the UK'... The British Culex pipiens pipiens mosquito is mainly a bird biter, he explains, while the British Culex pipiens molestus is a mammal feeder. 'But we don't know the extent to which our bird-biting mosquito bites people or whether the human-biting form ever bites birds', and for the virus to be transmitted from birds to people, not only does the virus have to be in birds, but there has to be a vector that will bite both... However, even if the indigenous mosquito populations in the United Kingdom do not bridge the gap between birds and people, 'the characteristics of our native mosquitoes could change', warns Malcolm, possibly through mating with an imported mosquito... In the case of hantavirus, says James Mills, chief of the CDC Medical Ecology Unit (Atlanta, Georgia, United States), 'as human influences reduce the diversity of rodent assemblages, the prevalence of hantavirus infection in the favoured host species increases'... For other rodent-borne diseases, an awareness of when rodent populations are increasing is already passed onto the general public, and for those rodents that enter human habitation, this can be accompanied by advice on how to avoid rodent infestations in homes... Similarly, for mosquito-borne diseases, education about how to avoid mosquito bites can go some way to reducing the magnitude of disease outbreaks... The researchers have been able to correlate changes in rodent populations with wide-scale vegetation changes detected through satellite monitoring and, as a result, says Yates, 'we can now predict about 88% of the time what the risk of hantavirus infection is at any given place about six months in advance'... In the first 60 years of the 20th century, comments Gubler, many arboviral diseases were well controlled, but as attention turned to high-tech solutions such as vaccines, little money was provided for continued research in disease ecology and prevention research... A return to a fully integrated approach to control and prevention is essential, concludes Gubler, if emerging infectious diseases are going to be adequately controlled, particularly in tropical countries where they continue to be a pressing problem.
Show MeSH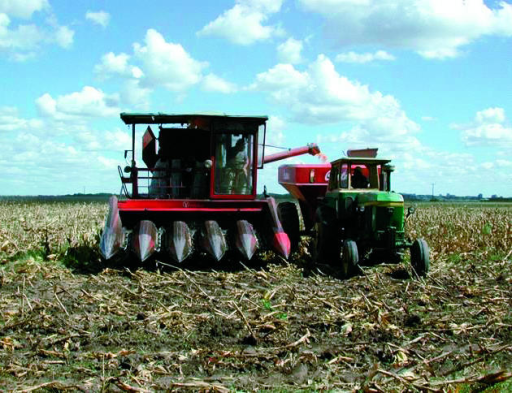 © Copyright Policy
getmorefigures.php?uid=PMC261872&req=5
Mentions: Human disturbance of natural habitats can often underlie disease emergence or re-emergence by providing habitats that favour the survival of disease vectors or hosts. Paddy field development and the subsequent emergence of mosquito-borne diseases is one well-known example, but human diseases caused by rodent-borne pathogens are also affected by habitat change. Delia Enria, director of the Instituto Nacional de Enfermedades Virales Humanas (Pergamino, Argentina), works on arenaviruses, rodent-borne viruses that pass into people through contact with rodent excreta. Enria's team has been studying Junín virus, the cause of Argentine haemorrhagic fever (AHF), which first emerged in 1958. 'To feed our population, the central pampas of Argentina were being modified at that time' (Figure 2), she explains, 'and we think that these agricultural changes favoured corn mice (Calomys musculinus), the Junín virus reservoir, over the previously dominant species in the area'.