Colonel Clifford E. Pickering, surgeon, U.S. Fifth Army, of San Francisco, Calif., left, is congratulated by Lt. Gen. Lucian K. Truscott, Jr., CG, U.S. Fifth Army, after presenting him with the Bronze Star Medal ...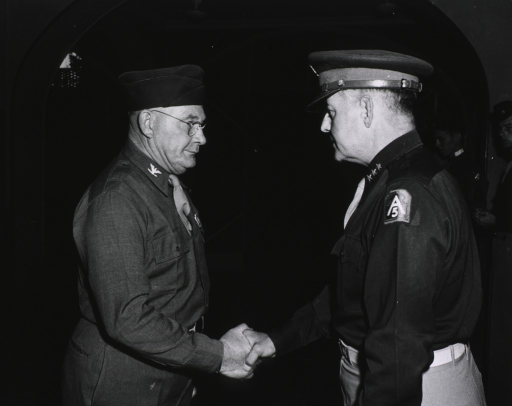 © Copyright Policy



Order Number: A015106

Copyright: The National Library of Medicine believes this item to be in the public domain.



ABSTRACT
---
Two servicemen stand in profile shaking hands in a room. Several other servicemen are seen standing in the background.
Show MeSH